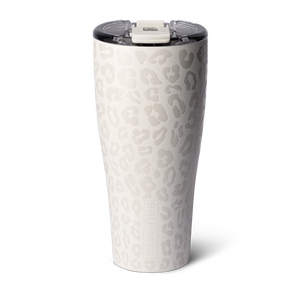 Brumate NAV XL 32oz- Limestone Leopard
Leakproof and large, the NAV XL is our biggest cup holder friendly tumbler yet. Fully leakproof and insulated to keep hot, cold and carbonated drinks the perfect temperature at home or on the go.
Do not use MCT or Coconut Oil in your BrüMate products as it can damage the integrity of the leakproof seal and Tritan material.
BevLock™ Leakproof Lid
24+ Hrs Cold / 6 Hrs Hot
Left & Right Hand Friendly
Cup Holder Friendly
No Metallic Taste
Cup Holder Friendly
Leakproof
Lifetime Warranty